Almost every woman wants her skin to look flawless and bright. Although make-up tricks are used for a lively and energetic skin appearance, it should not be forgotten that this is a temporary solution. Regular skin care and daily skin cleansing are essential for a healthy and radiant skin. Our face is like the canvas that reveals our excitement, sadness, happy or stressful moments. The smoother the surface of the canvas, the easier it is for the painter to realize his dreams. You can have a radiant and flawless skin appearance by devoting just 20 minutes a day for skin cleansing at home. So, how to do the right skin cleansing? 6 steps you need to follow for a good skin cleaning and care special for you…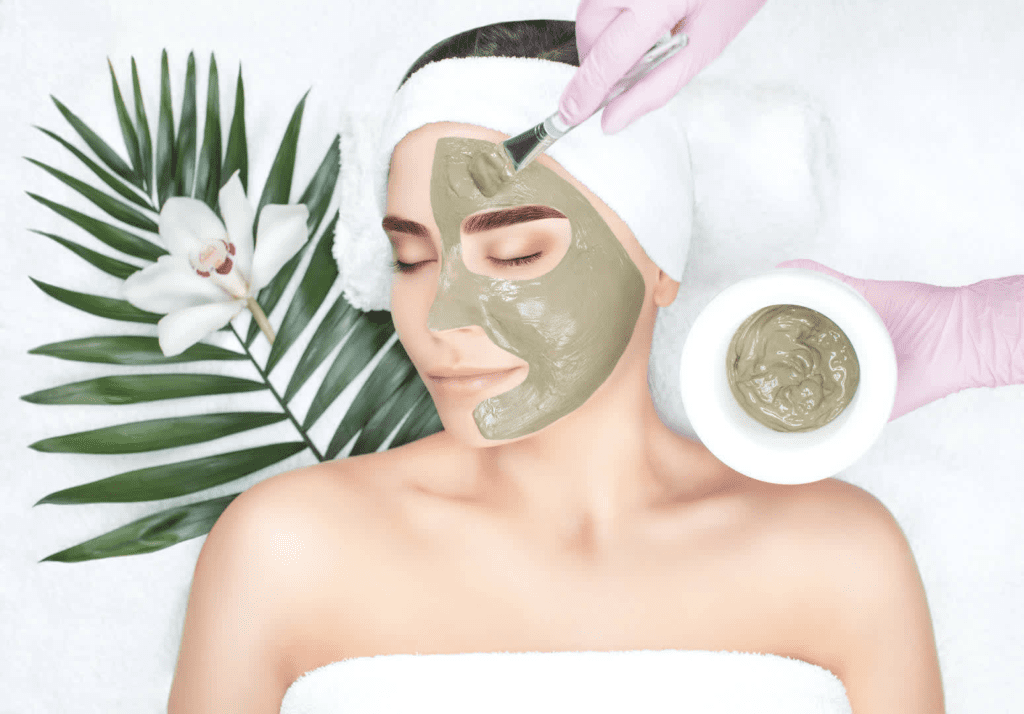 1. Wash Your Face
The first rule of having a smooth skin is facial cleansing. Every night before going to bed and when you get up in the morning, wash your face thoroughly with a product suitable for your skin type and dry your skin with a soft towel. Make sure that the water you use is not hot. Then take a cleansing milk suitable for your skin type on a piece of cotton and clean the remaining dirt and make-up residues by opening the pores. You can help revitalize your skin cells by applying cotton to your skin with soft and circular massage movements.
2. Apply Steam
After washing your face, skin pores are opened. For deep facial cleansing, you need to open the pores more. At this point, the steam application that you can do at home is your biggest assistant. Put water in a large pot and bring it to a boil. Lean over the pot and wait as long as your skin can stand it, and then use a clean tissue to wipe off the water. The steam application, which creates a unique effect especially on oily skin, allows the skin pores to be completely opened. Then massage your face with an ice cube to tighten pores and return skin temperature to normal.
3. Apply Peel
The most important part of skin cleansing is peeling. Dead skin cells on the skin surface cause your skin to look dull. You should definitely add the peeling application, which helps to destroy dead skin cells, to your daily skin cleaning routine. You can buy a peeling product suitable for your skin type, or you can prepare a natural peeling at home. Mix 1 tablespoon of honey and 1 tablespoon of sugar in a bowl and apply the mixture all over your face. Rub your face in circular motions and wait for about 3 minutes, then rinse with lukewarm water.
4. Make Mask
Whatever your skin type, applying a hydrating face mask will soften your skin and even out skin tone at the same time. You can also apply masks suitable for your skin type at home. You can use a clay mask if your skin is oily, and an avocado mask if it is dry. You can also make a mask using banana, tomato and papaya, which are known to have firming and cleansing effects on the skin. If you have normal to dry skin and want to achieve a natural look, mix sandalwood powder with rose water and apply the paste on your face until it dries. You can have a radiant skin with the mask types you add to your daily routine.
5. Apply Tonic
Tonic application, which tightens skin cells, is an integral part of skin cleansing. At the same time, you can prepare the tonics, which play an important role in maintaining the pH balance of the skin, at home. Blend 1 medium cucumber and strain. Apply the cucumber juice you have obtained to your skin with the help of cotton.
6. Moisturize
The last step of skin cleaning and care is moisturizing. After cleansing your skin and applying tonic, you should use a moisturizer suitable for your skin type. If your skin is dry, you can choose moisturizers that do not contain alcohol, and if you have oily skin that is prone to acne, you can choose moisturizers that prevent oiling.